When you begin any journey with freelancing, it becomes really obvious that the first thing you need to be successful is, well… clients! While getting freelancing clients is a topic for a whole other blog, we wanted to talk about how you KEEP clients and make them happy.
This lesson is the single most important freelance lesson I ever learned and had I learned it earlier I might still have a few of my clients from the early days!
My Best Tips for GREAT Client Communication
1- Be Upfront and Honest
Whether it's an unrealistic deadline expectation or a simple miscommunication, not being afraid to ask for clarity on something is a huge key in not only great communication but also saves you from wasting your time.
Great communication begins and ends with being upfront about what is possible and what is not. Your clients are not mind readers and they do not have access to your schedule. If you can not meet a deadline they have in mind let them know in advance. You are responsible for setting the pace of your project, so own that, and don't shy away from giving clear and honest feedback on project statuses. We love this Quote from Brenee Brown "Clarity is Kindness" So be kind to your clients, and yourself!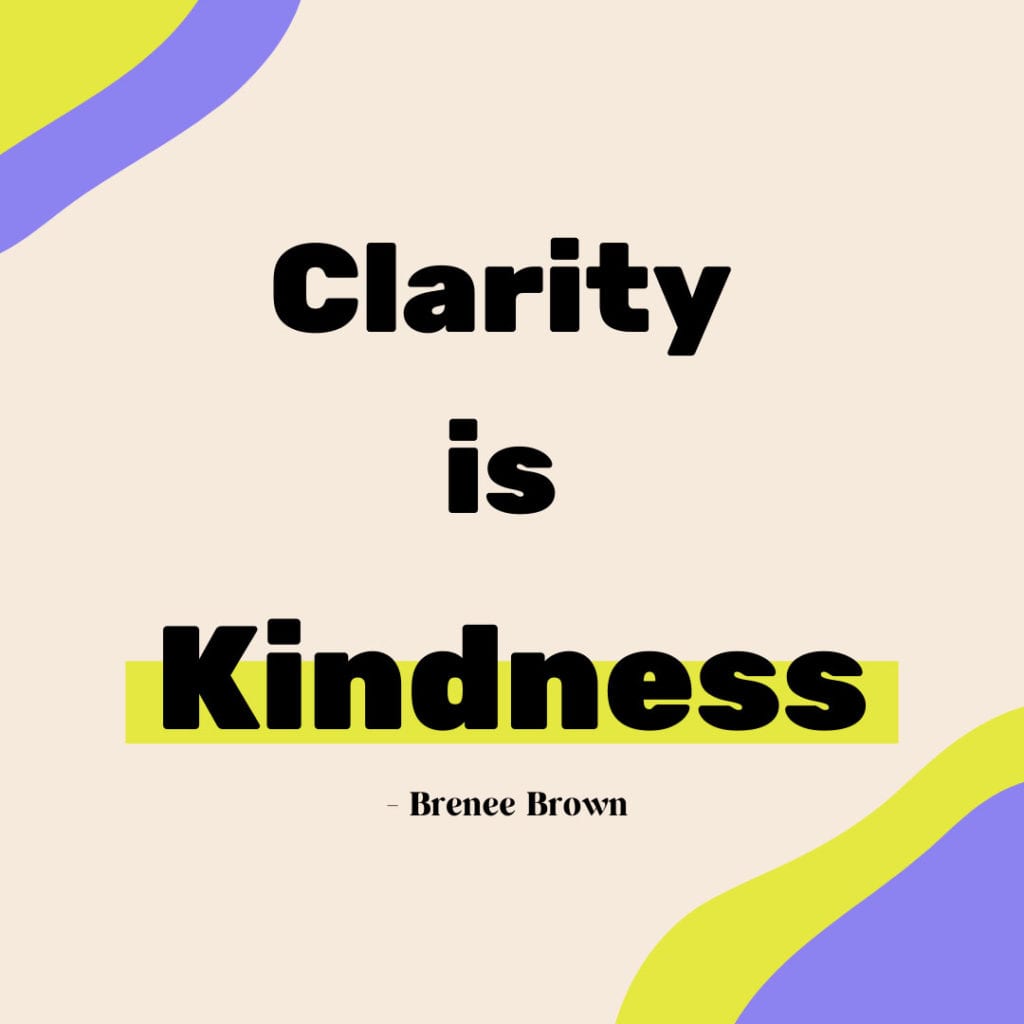 2- Clients are Our Friends (in business)
Sometimes when we get annoyed with a client, there is a temptation to snap at them or to write a less than pleasant email. If you remember that clients are really just our friends it will help you keep your cool. We have all had that client at one time or another that just drove us crazy, the key is remembering that you are NOT their employee. You are providing them with a service or product that will help them meet their goals in business.
Like any good customer service person will tell you, escalating the situation is the opposite of what you want to do. For the most part, if you are reasonable and explain the situation clearly most clients are really understanding.
Set Clear Boundaries
I remember when I first started freelancing and I was eager to gain client trust and prove myself. I handed out my personal phone number in an effort to let clients know that they could reach me in an emergency and that I was accessible to them. What ensued was an onslaught of texts that made me regret ever having a phone at all.
I had given them my number with no clear set expectation of how they could use it to get in touch with me. I had not defined a process for how they could get their request to me in a way that worked for me. Setting up a system for projects and realistic boundaries is one of the most valuable lessons you will learn as a freelancer or service provider.
Boundaries are what will allow you to make a career of this and not burn out. Set aside time for your self, your family, travel, and the things you love! By doing this simple step, you will be sure to avoid ending up in a Designer's Nightmare like this girl! 😬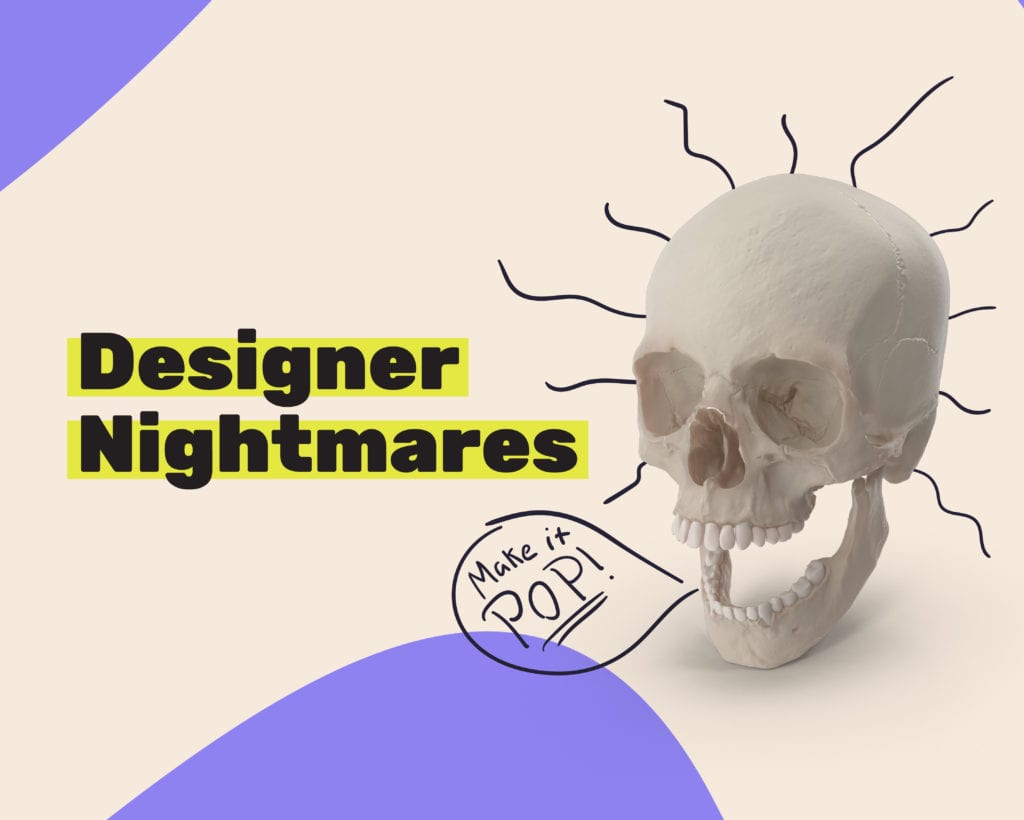 Set weekly project check ins
This is the single best thing I ever implemented in my business! This has helped my clients feel well taken care of and reminds them that I have in no way forgotten about them or their project. What works for me is having a full day of meetings with all my current clients and potential clients. I do this on Mondays so I have the full week to make progress on their project at my own pace. Once I have those meetings with feedback and tasks for the week, I schedule everything into my Asana calendar. Then on Friday i send an update email allong with anything they will need tog et me for our Monday meeting the nect week. This keeps both myself and the client accountable to the process and timeframe we agreed on!
The best thing to do is find what works for you and your client and stick to it! Letting them know how YOUR process works, is one of the most valuable things you can do. It builds confidence and trust from the start by letting them know you have a way of doing business!
Hop you enjoyed these client communication tip sand that they help you ROCK your next project!